Join The Open Container Family
"Nothing is more important to success than developing people to operate at their full potential"
Haik Khachatryan Founder & CEO
---
"Continuous effort-not strength or Intelligence-is the key to unlocking our potential"
Open Container Wine is the Worlds 1st Shipping Container Wine Bar Franchise. Started in 2018, The Khachatryan Families latest masterpiece, now one of the fastest growing franchise in Florida. Our family has been in the food and Beverage our entire lives, it's what we know, and so beautifully passed down from our grandmother Rosa. From operations in Massaschusetts, to restaurants and 4 wine bars in South Carolina. This was the experience needed to begin our research to serve the most unique wines around the World, come up with amazing frozen wine flavors and a fun concept, that's casual up beat with a pleasant atmosphere. We are a organization that gets our fulfilment serving others and bringing a little more joy into the day, yielding the right mix of flavor, fun, and success.
Our Goal is to exceed our guests expectations of a bar and winery, party and fun. We can only do this with talented, well trained, and highly motivated TEAM MEMBERS.
We are committed to keeping Open Container a safe, fun, and exciting place to work, network with a well compensated TEAM.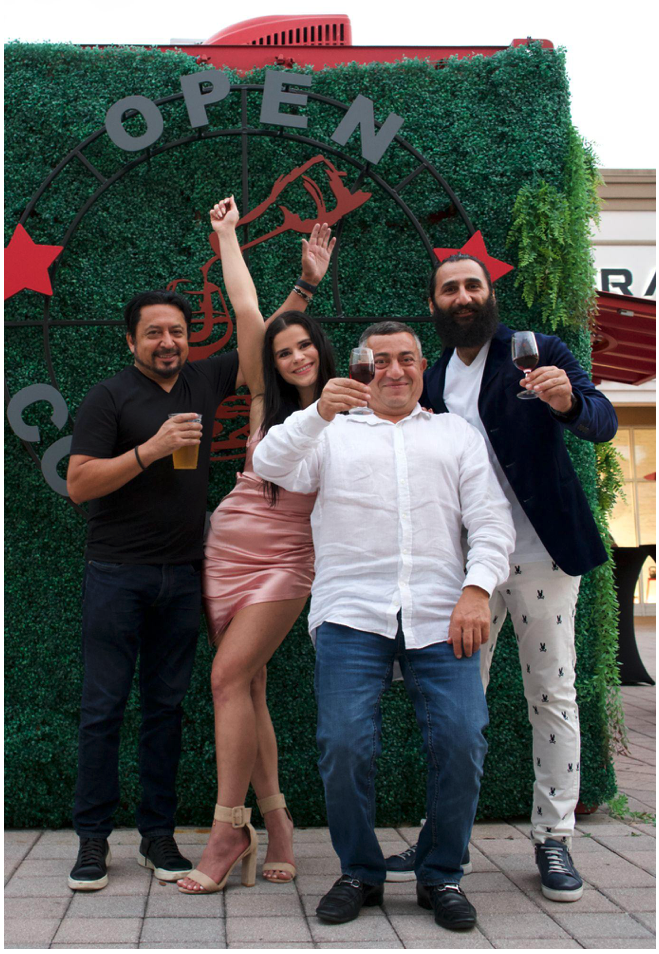 ---
Our Purpose
We create Community.
Everyday…Creating community among our team members, Our guests, our wine club members and business partners.
Our Values
We care about people.
Caring about our teams, guests, wine club members and the world at large. We factor in people as we make our decisions.
We are Authentic.
We always have been. Staying true to our love of service and our roots. We are different and strive to be innovative and to encourage and embrace others ideas.
We are committed to being the best.
Our common goal is to do and be our best every day, always looking for ways to improve.
We have fun and celebrate.
Celebration is in our DNA, were Armenian, what can i say. We work hard, but also take time to celebrate our wins with eachother.
Create your own Adventure
We've created a well defined career progression and pride ourselves on internal promotion. We never know where our next store might open, making the possibilities for advancement and adventure endless
TEAM BENEFITS
Crew and Shift Managers

You don't have to reach upper management to be rewarded here! Competitive wages
Paid vacation after 1 year
Free uniforms
Advancement opportunities
Flexible work schedule
Incentive for wine club memberships(cash,travel)
Training and development
Complimentary monthly wine tastings
Community involvement
---
JOIN THE OPEN CONTAINER FAMILY
Send your CV to haik@opencontainerwine.com