OUR FOUNDATION
We do what we do because of our Foundation, Grandma Rosa's Foundation. Open Container is a revolutionary franchise concept that changes the way you run a business and serve people unique wine. With years of research and development through business experience, we came to the realization that larger restaurant business models are not so smart and not easy to manage.There's always high risk and even the basics are hard to manage with so many employees, overhead and supplies. That's why we invented a business model that's easy to operate and manage and that's Open Container; we reinvent how you do business. The culmination of our 70 years of service and business has offered us insight and priceless information to build a foundation on, Open Container. Our expertise in wine-making was passed down to us intergenerationally through our family history in growing grapes in an Armenian vineyard.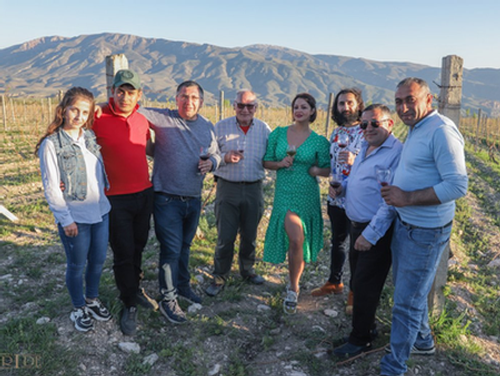 We wanted to continue thriving in this industry and carry out our family legacy, hence we established Open Container Wine Company. A few years after our sudden move from Armenia to Worcester, MA in 1985, my family and I had no other choice but to work in odd jobs, in order to scrape money together as much as we can, to do what we know best; make great food and be of service to people. We then opened a trendy and modern Pizza place, all while being faithful to our history and heritage, and became leaders in importing unique wine and spirits from Armenia through grandma Rosa's old connections. It was in 2010 when we started our first brick and mortar Wine Shop and Tasting Room with 1 location and grew into 4 locations within 6 years. Having vast experience for decades in the wine and service industry, we are now successfully operating our Open Container franchise business globally.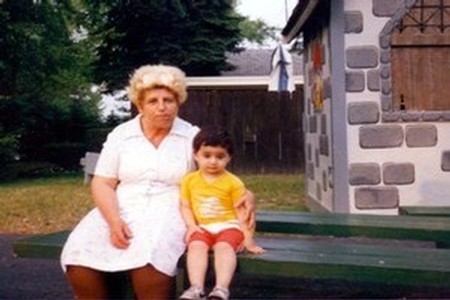 ---
The CONTAINERs
Our containers are made from actual shipping containers that can last for 30+ years.
They are fabricated and built out in Armenia, a process that takes roughly 2 months to construct and a month and a half to be transported and delivered to your land or retail site selection. Moreover, our containers are designed to bear heavy loads, withstand harsh climatic conditions, as well as rough seas. Their structural stability makes them extremely safe for natural disaster-prone areas but overall they are designed in a way to look practical, efficient and appealing to the eye.
Open Container's aim is to introduce different cultures through wine by making it more accessible with no dress codes or formalities. The purpose of Open Container is not only aimed to sell wine but to introduce a whole new diverse experience to different cultures around the world.
Think of it this way! It's a wine bar on the go, easy to set up, cost efficient, and most importantly trendy and contemporary.
Learn More About Our Containers