PROVEN LEADERSHIP
Open Container's executive team has more than 200 years of collective leadership experience in the food & beverage service industry. Not to mention wine making.
Our team includes restaurant owners, franchisees, wine makers, wine PHD's, sommeliers, importers, and serial entrepreneurs who have built great brands before. Open Container's concept and business growth is not luck. It's vision and know-how.
The best part: All of that experience will be available to franchisees. Our executives are involved on a daily basis with franchisees — offering guidance, support and encouragement.
THE FIVE PILLARS OF OPEN CONTAINER'S SUCCESS
Our Culture
Our History
Our Roots
Our Values
Our Exclusivity
Open Container is the perfect place for individuals who strive to set the highest standards of quality. Our entrepreneurial spirit is always thinking and aiming towards the next great thing! We constantly challenge ourselves to improve and break new grounds.
Open container is a culmination of decades of experience and passion for wine and people set on Grandma R
Our roots focus on quality ingredients, grapes, hops, quality products which produce the freshest and most natural wines that resonate with our consumers.

Honesty
Authenticity
Responsibility: We do the right thing — even when no one is watching!
Spreading joy with wine

Open Container is a unique window of opportunity for those who are interested in investing in cutting-edge business opportunities. It's where you will be connected with a community of like-minded business entrepreneurs and franchisees who share a passion for wine and generating a successful long term revenue.
WHY WINE?
Wine is a Big Business in the United States. According to Statista, a global business data platform, The United States is the leading global wine Consumer. Total retail value of wine sales in the US is 70 Billion USD in 2018 and growing, up from 61.80 billion USD in 2017.
While sales growth has technically slowed, the total market has doubled since 2013, with consumers buying wine at higher price points than ever. Americans want to be educated, drink healthier options and look sophisticated while doing so. We call it the Wine effect.
Average wine consumption per US resident was 2.95 gallons in 2018, up from 2.34 gallons in 2005 and yes that's correct, the United States drinks more wine than any other country in the world. Are you still waiting for a sign?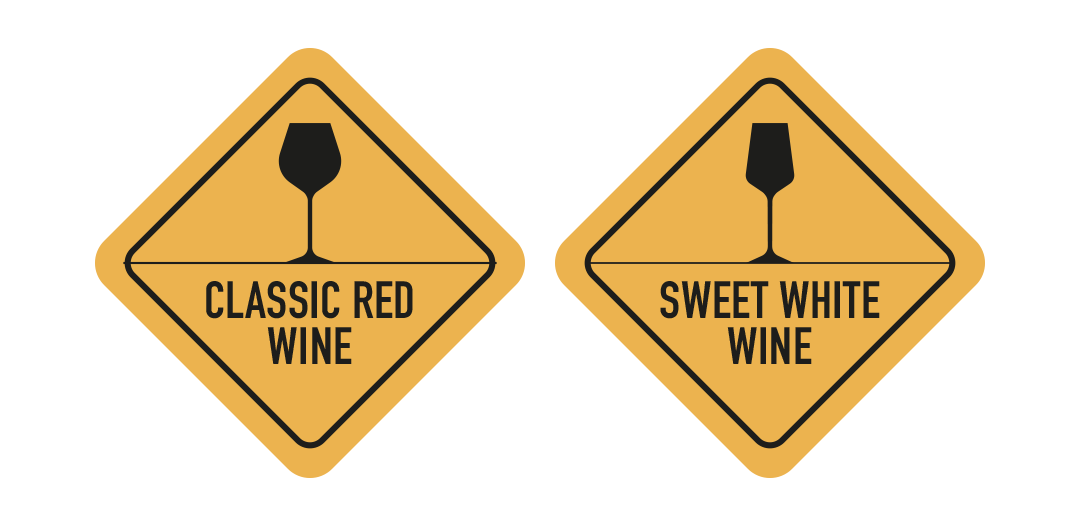 OUR PRODUCTS
Our Wines: Open Container produces its own private labeled wines made from hand-selected grapes in our estate vineyards, offering a wide variety from California cabernet to moscato, to sparkling wines. Yet we have also included, off the beaten path, ancient varietal masterpieces such as Areni, voskehat, and kangoun.
Our Frozen Wine Suavé Cocktails: an Open Container specialty blended with our wine, that's exactly what people need on a Florida day.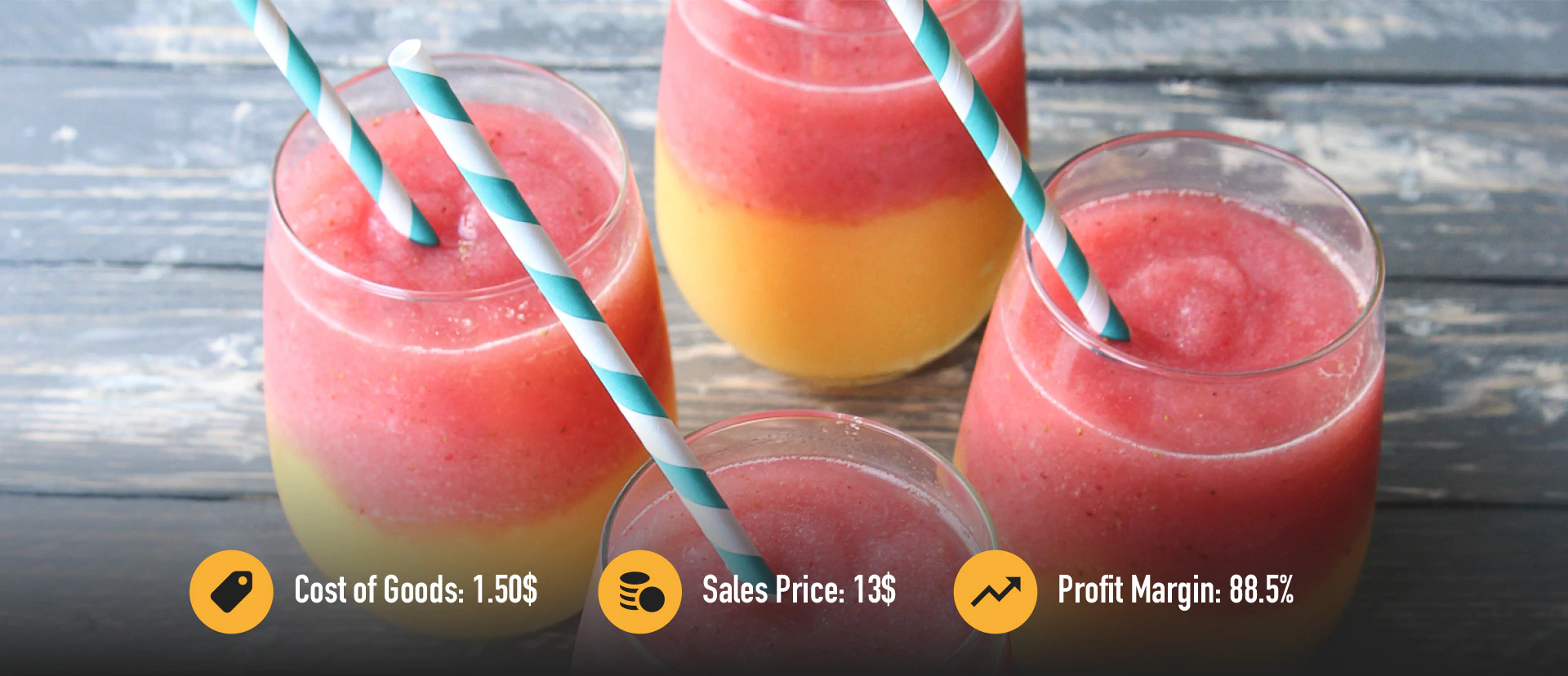 Craft Beer: We didn't forget about beer lovers! We will work with Craft breweries in your local Open Container designated area to offer a more exclusive tailored tasting experience.
SKILLS & QUALIFICATIONS FOR OPEN CONTAINER OWNERSHIP
Besides being passionate about wine, there are some skills and experiences that will give you an advantage starting out. For instance, the ideal franchise owner of Open Container should have prior management experience or a store owner dedicated to operational excellence and able to build a high performing team. Individuals who have worked in the food or customer service industry will have a better understanding of the foundation of what it takes to run a restaurant or a Bar. Moreover franchisees should be patient and willing to follow the operations plan outlined by the corporate.

TRAINING & SUPPORT
Being part of Open Container is an Active ownership. We are looking for active and dedicated investors or operating partners who are willing to grow and learn. The ideal franchisee will be open to learning accounting, team building, customer service, management and leadership. An overall "learning mindset" will be beneficial to anyone getting into the franchise game. Most importantly, the ideal franchise candidate must be materially invested in the success of the business operation. With that being said, to generate profit and become sustainable, we are looking for the ideal franchise candidate who is willing to go above and beyond the usual open container methods, to drink outside the box!
Once the ideal franchisee will be able to get past the initial learning curve, opening a franchise with Open Container will guarantee to provide a comfortable living with the opportunity to grow with the company. Having a brand like Open Container will keep you well equipped with marketing and help you navigate changes in consumer taste preferences. Historically, the company has done well embracing changes in technology and consumer taste.
Our Executive leadership team and our members are dedicated to helping franchisees with
Finding and evaluating great locations
Financing Options
Training systems for both team members and management
IT Support to help you navigate the ever changing business technology landscape
Operations Support to help you execute our proven operating systems.
MARKETING SUPPORT
We are a small emerging brand that those joining today still have plenty of available territory in which to grow. Here are some of the key advantages Open Container franchisees enjoy:
National Advertising Fund to drive demand in existing markets as well as expansion markets prior to launch
Brand Development Fund which produces professional marketing collateral and support materials focusing on social media influencers and major social media platforms to help franchisees drive local and national marketing efforts
Local store marketing systems that enable our franchisees to be community focused, create wine club members and Loyalty programs that give back to the locals you serve.
A high quality, authentic wine tasting experience that stands out from others. This experience is loved by wine enthusiasts and intrigues those new to wine anywhere.
TECHNOLOGY SUPPORT
Open container has invested heavily in technology to make the business easier to run and to grow. This includes;
Single source point of sale system with built-in loyalty programs and enterprise-level email capabilities
Exclusive wine direct POS Software with cutting edge CRM Capabilities
Extensive Analytics and reporting in real time
Beverage quality control systems
THE PROCESS